Hope's Cafe is turning 5 in March!
That's 5 years of:
English classes for about 1000 asylum seekers, migrants and refugees
50,000 'pay-what you can afford' meals for people on low incomes
50,000 coffees and countless conversations between people of all races, backgrounds and religions
providing opportunities to grow through volunteering.
... and best of all, that's 5 years of breaking down the walls to create a connected and thriving community.
It's true; we do a lot with the little funding we get. But we want to keep doing more! We don't receive any regular government funding, so on our 5th birthday, we are asking you to 'give us 5!'.
Throughout our birthday month, please give $5 or more to help Hope's survive and thrive for another year. We need to raise a total of $10,000 to keep going, so please get behind us to help us continue providing this invaluable service.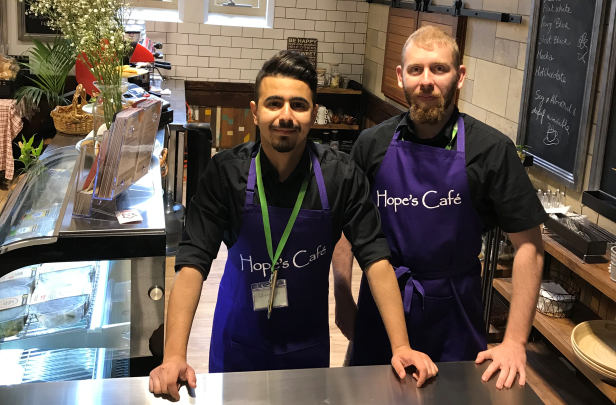 Hope's Cafe is a Spire Community partnership between Uniting Communities and the Clayton Wesley Uniting Church.